Fireside Tonic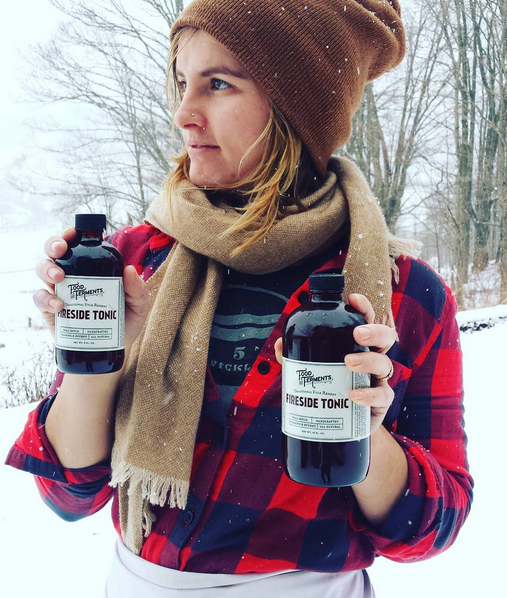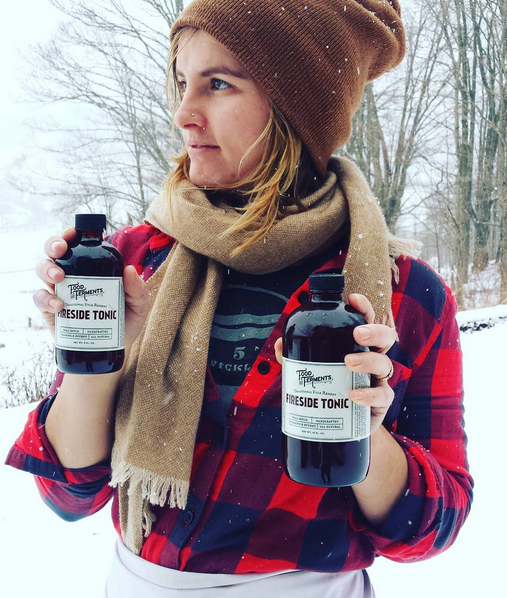 Fireside Tonic
Kick colds to the curb with our Fireside Tonic!
Organic Apple Cider vinegar infused with an array of potent natural cold and flu fighters and system fortifiers. We didn't shy away from the heat on this one, so it packs a punch and will leave you feeling fiery indeed! Sweetened with local raw honey and never heated to ensure the highest quality and potency. 8oz.
Great as a shot, mixed into tea or water, or whisked with Olive Oil for a kicking salad dressing!
LET FIRESIDE TONIC WARM YOU FROM THE INSIDE OUT!
ORDERS WILL BE SHIPPED WITHIN 5-7 DAYS OF RECEIPT.
INGREDIENTS: ORGANIC APPLE CIDER VINEGAR, ORANGES, LOCAL RAW HONEY, GINGER, ONIONS, GARLIC, ORGANIC HORSERADISH, ORGANIC KOMBUCHA VINEGAR, ORGANIC JALAPENOS, ORGANIC BEETS, TUMERIC, DRIED HABENEROS, ROSEMARY, CAYENNE, ORGANIC HIBISCUS, POMEGRANTE JUICE.
RECOMMENDED SERVING: ENJOY A TABLESPOON OR TWO STRAIGHT UP, MIXED WITH SOME WATER, JUICE, TEA OR A CREATIVE COCKTAIL; ADD SOME OIL FOR A TANGY DRESSING.